INDUSTRY SUPPORT - SERVICE PROVIDERS
Virtual Business Support LLC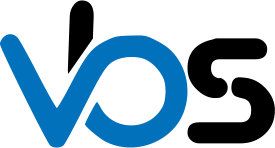 Company:
Virtual Business Support LLC

What We Do:
VBS provides business solutions designed to organize and streamline your business tasks saving you time and money.
Bookkeeping Management
· Invoicing: We design, send and manage your invoices making sure you get paid on time.
· Billing: We make sure you pay your bills on time avoiding duplicate payments and late fees.
Desktop Publishing
· Flyers
· Bulletins
· eBooks
· eZines
· Presentations
· Manuals
· Catalogs
etc.
Other Services
· Website Design
· Document Conversion
· Document Formatting
· Digital File Management
· Custom PDF Fillable Forms
· Custom Spreadsheets
And more!
Contact us today to discuss your needs.
Street Address:
1 Priority Lane #490
City, State, Zip:
Murrysville, PA, 15668
Phone:
(412) 407-7617
Email:
info@vbusinesssupport.com
Website:
www.vbusinesssupport.com
Contact Name:
Doreen Hartley
Contact Phone:
(412) 407-7617
Contact Email:
doreen@vbusinesssupport.com
Workforce Control Solutions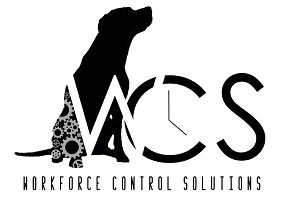 Company:
Workforce Control Soutions LLC

What We Do:
We provide you with smart, affordable solutions that do the thinking so you don't have to.
Payroll - the industry's best, affordable and easy


Human Resources - from onboarding to retirement including benefits, 401k, and taxes


Time and Attendance - with or without clocks


Employee Badging and Visitor Management


Website Development - a presence that works for you while you're sleeping


Search engine optimization (SEO) - rank high so customers can find you
Blog Content Management - fresh content created just for you regularly!


Solutions you can afford on a budget.
Start saving time and stop throwing money away.
Street Address:
3101 Turner Street
City, State, Zip:
Placerville, CA, 95667
Phone:
(888) 346-8927
Email:
info@workforcecontrolsolutions.com
Website:
workforcecontrolsolutions.com
Contact Name:
Leonard Ramirez Jr.
Contact Phone:
(530) 748-5742
Contact Email:
len@workforcecontrolsolutions.com
Corporate Clothier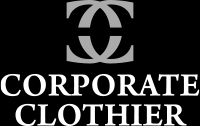 Company:
Corporate Clothier

What We Do:
The most important aspect of a franchise's success is the integrity of its brand identity. Corporate Clothier helps franchisors maintain brand integrity across multiple locations through branded employee stores.
We work with franchisors to select the branded apparel and promotional merchandise that best represents their brand, then we handle the rest.
We offer a secure, mobile-friendly online store and all the logistics necessary to ensure your franchisees and their employees have access to a consistent offering of branded apparel and merch.
Start outfitting your franchisees and their employees with items that you as a franchisor have approved for your brand. Want to take control of your brand's integrity? Contact Corporate Clothier to see what we can do for you.
Street Address:
211 Ellery Court
City, State, Zip: Nashville, TN, 37214
Phone: (615) 255-5658
Contact Name: Kenny Markanich
Contact Phone: (615) 306-1956
Created with