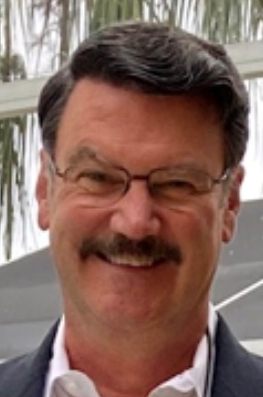 Hello, my name is Dan O'Connell. I have been leasing commercial real estate for numerous companies for over 30 years. I have personally leased over TWO MILLION square feet. I have learned lessons that have saved my employers hundreds of thousands of dollars, avoided "dead rent" while taking into consideration all of the variables to be considered while leasing commercial space.

This website was built to share these strategies and nuances because it did not exist on the internet. UNTIL NOW! If you, or someone you know is leasing commercial space, there is no reason why you shouldn't subscribe to PREMIER RETAIL SUPPORT.
If you do not sign up today, please call 412-841-6626 or email me [email protected] and tell me why. If something is missing, we'll add it. If something isn't clear, we'll clarify it. The only item we didn't include in this website is what we didn't think of. Every aspect of commercial leasing has been covered, guiding you through the entire process. Already at LOI stage? Advance to that stage to see what you may have missed. It will be enlightening. Subscribe right now or tell me why you aren't. We look forward to supporting you.
"OUR BUSINESS SUPPORTING YOUR BUSINESS"
Our entire team consists of highly experienced professionals, highly acknowledged in their field, and committed to the success of our subscribers. Together, they are determined to teach you every possible thing they have learned over decades in the commercial retail industry. Working in this industry requires great patience and uncommon diligence. Success is determined in the details. Sometimes, it's what you can't see that makes the difference. It's what you know.
Vastly experienced in the commercial real estate process, our broad range of qualified individuals have the expertise to deliver high quality content and reference material that correlate to only the highest standards of modern educational institutions. Our goal is to provide you both with a solid background, based on a set of instantly applicable ethics and practices.
Learn the Art of Real Estate Strategies
Master Leasing Variables
Connect with Real Commercial Real Estate Professionals Able to Support You
Understand Why Demographics Are So Important

Develop an Understanding of Site Selection Variables
Learn the Secrets to Construction Variables
Receive Professional Referrals in the Legal, Construction, and Real Estate Fields
Obtain the Very Best in Premier Retail Support
All of this and so much more...
OUR MISSION
Empower Our Subscribers
There is really no bad real estate. Each piece of real estate is either appropriate or
not -- based on the type of tenant you are. That is why real estate sites vary based on
their potential uses, from retail space to industrial sites.
Are you an impulse-type tenant or a destination-type tenant?
When your use matches the type of location you've selected, you'll have success.
Our mission is to share information on the basics, the nuances, and the strategies that have
created the most successful retailers in America. It is not an art or a science. It's both.
Our website, Premier Retail Support was created to share this information for your ultimate success.
Created with