INDUSTRY SUPPORT -
FRANCHISE / BUSINESS BROKERS
Network in Action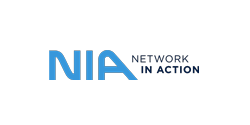 Company:
Network in Action

What We Do:
Whether you are looking to buy or sell a franchise or a private business, we can help. We offer a free assessment of the business, considering factors such as revenue, profit, growth potential, and industry trends. We help you identify areas where you can improve the business's value gaps to turn it into a profitable asset. We work with you to negotiate the best possible deal and manage the due diligence process.
Our experienced team will help you navigate legal and financial complexities to ensure a smooth and successful transaction. When you buy a business, you need a community. By connecting with other ambitious business owners who are experts in their field helps you to shorten the learning curve. These professionals genuinely help their colleagues to provide support through your journey.
If you are motivated and committed to building your business, contact me today to start you on the right path to success!

City, State, Zip:
Yakima, WA 98902
Phone:
(509) 571-6690
Email:
[email protected]
Website:
www.niacentralwa.com
Contact Name:
Monica Sanchez
Contact Phone:
(509) 571-6690
Contact Email:
[email protected]

Created with