SUBJECT AREA - CONSTRUCTION VARIABLES
Acceptance Letter Defined
Most landlords will turn over the space to tenant conforming to the conditions in the lease as defined by the landlord work letter. When that happens, the tenant will normally be asked to sign an "acceptance letter". This is normally prepared by the landlord and perfectly acceptable to sign. If the event there were items not installed and required to be installed by landlord, the tenant should send the landlord a rejection of turnover letter specifying what work was not completed properly so the landlord can promptly fix it.
Below is an example of an acceptance letter to be presented to the Landlord by the Tenant:
The following is ONLY A SAMPLE and in no way represents a legal document recommended by Premier Retail Support.
The sample is provided to give the subscriber an idea of what a Letter of Intent might look like and what the contents could include.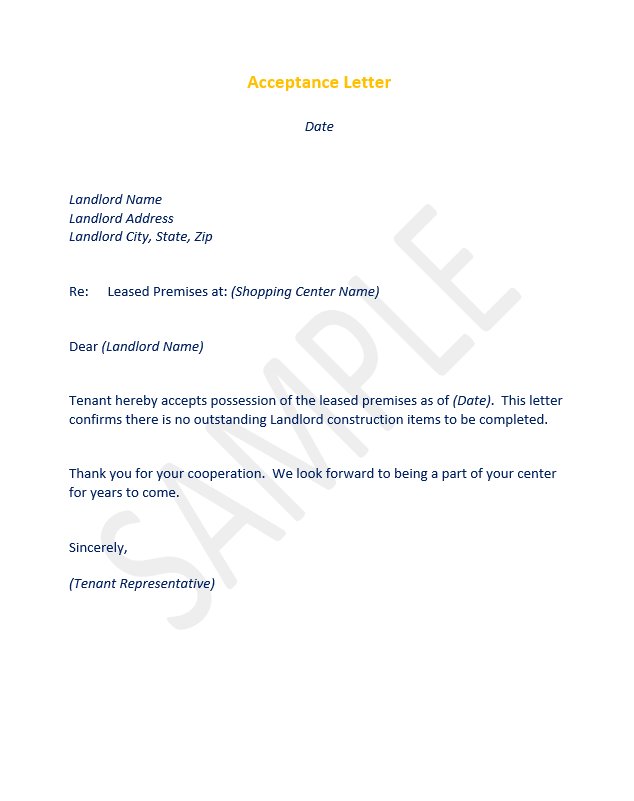 Created with